Welcome to my website!
I am a huge nerd who loves little more than to curl up with a nice jar of pickled okra and watch endless hours of True Blood or Star Trek: Deep Space Nine. I also like eating melon flavored things, pulling stickers off of plastic, going dancing, going to Thai buffets, losing myself for hours online, & letting my cats kneed my leg.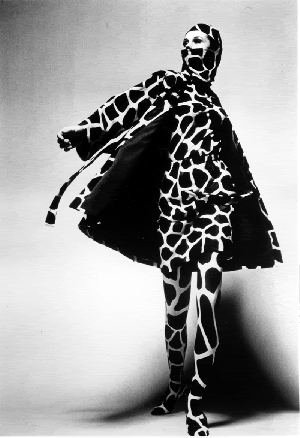 I have several places that feel like home: Anchorage, Alaska; Stillwater, Oklahoma; Tulsa, Oklahoma; Sayre, Oklahoma; Dallas, Texas; Houston, Texas.
I love words. I am a simplicity snob. I prefer language that is exact and not complicated. As a writer, I struggle to make my writings as succinct as possible. I read less than I should, but most books I read become instant favorites until I ultimately forget about them.
"I would rather sit on a pumpkin, and have it all to myself, than be crowded on a velvet cushion"
— Henry David Thoreau
Words that describe me: nerd, gay, Christian Spiritualist, vegetarian, writer, giddy, bitchy, content, happy, Leo, friend, music lover, patient, son, liberal, DVD addict, poor, brother, Democrat, Okie, Alaskan, tired, narcissistic, dramatic, pacifist, environmentalist, boss, fascinated, designer, crafty, sly, scattered, determined, American, goofy, supreme master of the world, cat lover, flighty, attention deficient, wise, reader, hot-natured, frustrated, lonely, beautiful.
Where I work or have worked: Tiny Buffalo (12/2008-present), Title Wave Books (3/2008-6/2013), Michaels Arts & Crafts (4/2007-7/2008), Borders Books & Music (11/2005-7/2007), JC Penney (1/2006-3/2006), Barnes & Noble Booksellers (8/1998-8/2005), Rogers State University Early Childhood Development Center [formerly Kiddie Kollege] (9/1997-12/1998), Stillwater Christian Villa (6/1995-7/1997), Rainbow Preschool (5/1994-8/1994 & 5/1995-8/1995)
One subject or name for each year of my life — 2016: *, 2015: home, 2014: papa, 2013: upheaval, 2012: title wave, 2011: emergence, 2010: bollywood, 2009: oz, 2008: daniel, 2007: david eugene, 2006: heather, 2005: alaska, 2004: lori, 2003: barnes & noble, 2002: mimi, 2001: g, 2000: justin, 1999: gay, 1998: jerry, 1997: college, 1996: france, 1995: travis, 1994: cliff, 1993: david, 1992: middle school, 1991: jason, 1990: augustus & tiger, 1989: crush, 1988: riley, 1987: , 1986: wheelchair, 1985: pink, 1984: , 1983: , 1982: stillwater, 1981: bradley, 1980: infant, 1979: birth.
My blog contains journal entries from my childhood.  My earliest actual blog entry was in March 2001.